Welcome to Junior Citizen Council
જન સેવા એ જ પ્રભુ સેવા
The Older Generation has become the back benches for various reasons such as exodus for Livelihood, Lack of
living Spaces, Individual Ambition, Competitive spirit and above all earning capacity.
THE TIMES OF INDIA
Last rites to go live at Gandhinagar crematorium
Ahmedabad Mirror | May 1, 2017, 09.42 AM IST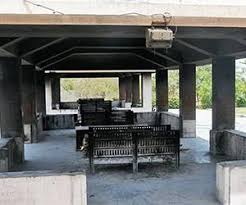 Indians living abroad and those living far away from their families and are unable to rush back to attend the funeral of their loved ones, hope is just a mouse click away. Gandhinagar- based Muktidham is about to launch a live webcast, which will allow family to watch the last rites of their loved ones through internet. The facility will be launched from May and will be free.
Previously, Siddhpur Muktidham had started a similar service for the kin of the deceased. The crematorium in Sector 30, which is managed by the Junior Citizen Council (JUCICA) for the past five years, will have six hightech cameras near the cremation area. The crematorium will use hi-speed internet connection to broadcast the funeral. According to JUCICA members, the facility will be available on demand and the family members will be given a password through which they can access the live feed. No charge for facility
Binesh Vasavda, president of JUCICA, said, "In the past, there have been instances where relatives have not been able to attend the last rites who has passed away suddenly. They are unable to bid a final farewell. It is painful for the grieving members to be unable to do so. So, we thought of providing a webcast of the event." Gandhinagar Municipal Corporation (GMC) has also given its nod to the project. Vasavda told Mirror that the crematorium sees 8 to 10 cremations on a daily basis.
"The facility will be free. But the deceased's kin will have to register a few hours before the last rites have to be performed so that we can make arrangement. We will provide a log in ID and password through which they will be able to access the feed. We will also provide them a CD of the ritual," he said. According to JUCICA, the recordings will be kept for a few days on the crematorium services. They will also record the last rites of the unclaimed dead bodies found by the cops. The crematorium will spend Rs 2 lakh to install the cameras and highspeed internet. It will also purchase data storage disks to store the recordings.
Read Less
Vision & Mission Our Objective:
Junior Citizens Council is a team of sympathetic and enthusiastic youths of Gandhinagar who perform social activities towards the society. Established in May 2000, they JCC team is responsible for organizing and arranging different social activities that include-
Blood Donation Camps.
Encouraging Eye Donation & Body Donation.
Free Medical check-ups.
Camp for needy and poor people and many other activities.
Our youths are also involved in the activities to encourage educational activities and enhance literacy rate by helping needy students with necessary arrangements that can be done. Our team plays an important role by distributing books and notebooks at reduced rates. Besides that, our team constantly keeps an eye on necessary requirements to be made towards the society.
Increasing number of ambulances that can be deployed free of cost to bring injured persons from accidents. Shifting unclaimed dead bodies for last rituals.
To gain maximum support from people through our good work and deeds and expecting to devote some time from their busy schedule in the form of any kind of donation.
Join Us ? If you wish to join us, it will be a matter of respect for us and a prestigious act to add another leaf to our JCC tree. You can even become a lifetime member of our JCC group if you are between 18 and 58 years of age. Any of the constructive suggestions are always welcome!
Facilities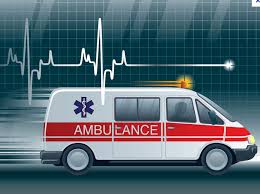 Providing ambulance in case of emergency
Free of cost First Aid equipment
Distribution of Last rites Kit
Eye Donation (Eye collection)
Blood Units collected in Camps
Cremation of Unclaimed dead bodies
On Spot providing blood person for donation
Financial help for Surgery
Undertaking given for Body donation
Body donation by the deceased person
Undertaking given for Eye donation
Use of hearse Dead Body Van
Cremation at Muktidham